This is what the flag of Barbados looks like: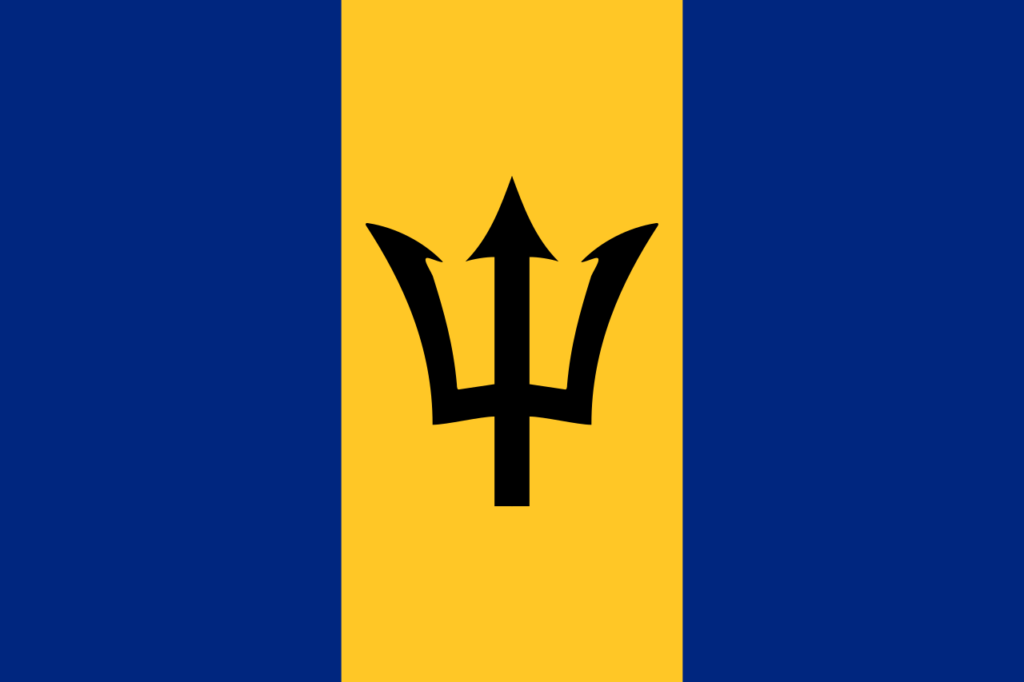 History
The modern version of the flag was approved in 1966. Sketches were accepted by a national commission.
An early version of the flag of Barbados was a turquoise cloth, with an image of the emblem of the state – the flag was introduced in 1870. The emblem was a figure of a girl, in antique clothing, with a trident in her hand, who moves through the sea waves on a seashell. The seashell is moved by seahorses. The flag was used until 1966.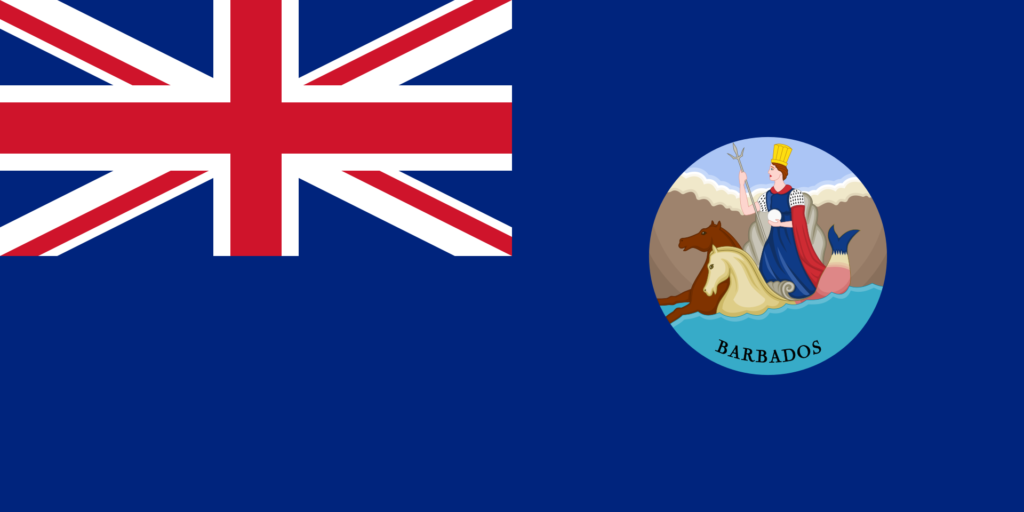 In 1966, Barbados withdraws from the West Indies Federation (a union of islands under the protectorate of the British Empire, where Barbados was virtually by force) and nominally becomes an independent state with its own flag.
Despite attempts by the Queen of England, through political forces loyal to her, to destabilize the situation in Barbados and prevent the adoption of a sovereign flag, the authorities managed to take this decision.
It is noteworthy that Barbados could not have an official navy under English prohibition, but the function of the navy was taken over by the Coast Guard, which used the flag of the Brotherhood Navy, but in the Barbadian manner.
Description
The canvas has a 2:3 aspect ratio.
Visually divided by three equal vertical stripes. There is a yellow stripe in the center and two blue ones on the sides. A significant "preponderance" of blue, as conceived by the authors of the flag, emphasizes the importance of the seas for the island country.
In the center of the flag is placed a trident without a handle – a symbol of the break with the historical past of the colony. Also, the trident symbolizes independent governance, serves as a tacit reminder and veneration of the God of the Sea, Neptune.
Each part of the trident stands for one of the three principles of democracy: government of the people, government with the people, and government for the people.
The trident itself is made in black – underlining the independence of Barbados from Britain.
The meaning of colors
Blue – endless sea, tourist hospitality.
Yellow – sand and lots of sunshine.
Several other flags are used in Barbados: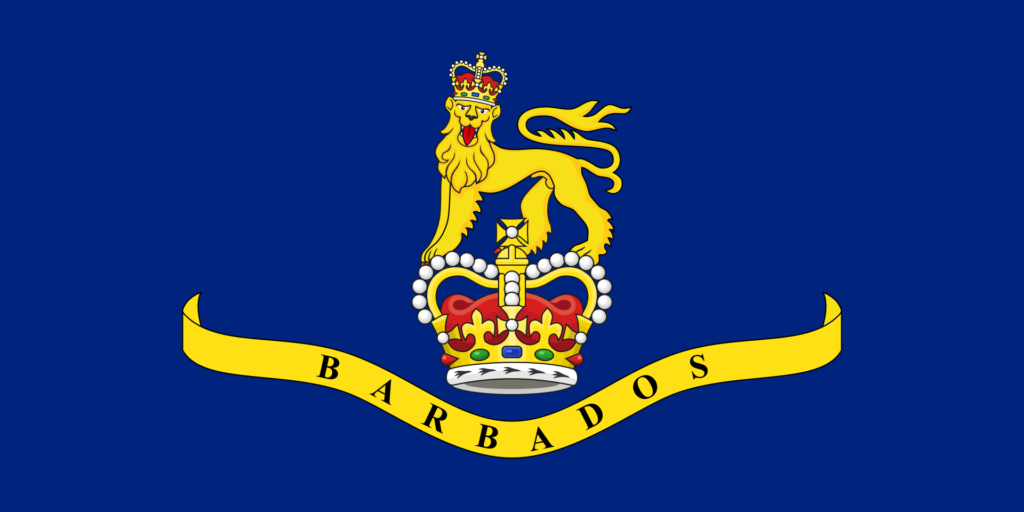 General information about Barbados
| | |
| --- | --- |
| Official language | English |
| Capital | Bridgetown |
| Territory | 439 km2 |
| Population | 277,821 people |
| Currency | Barbados dollar |
| Phone Code | +1-246 |
Map of Barbados