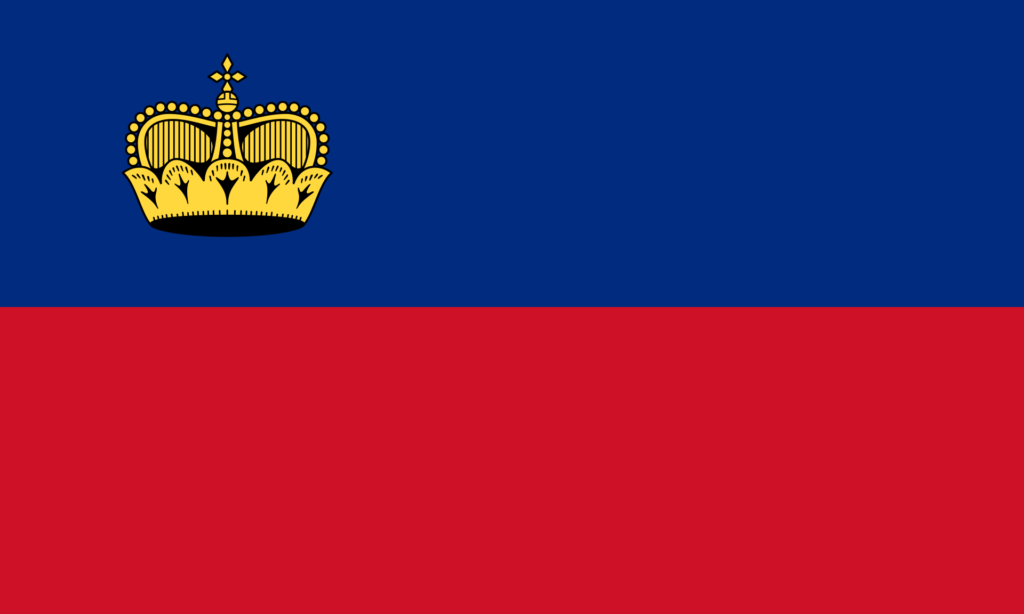 History of the flag
The territory of Liechtenstein was part of the Holy Roman Empire of the German Nation without any sovereign rights. At that time, without sovereignty, the symbols of the empire itself were applied.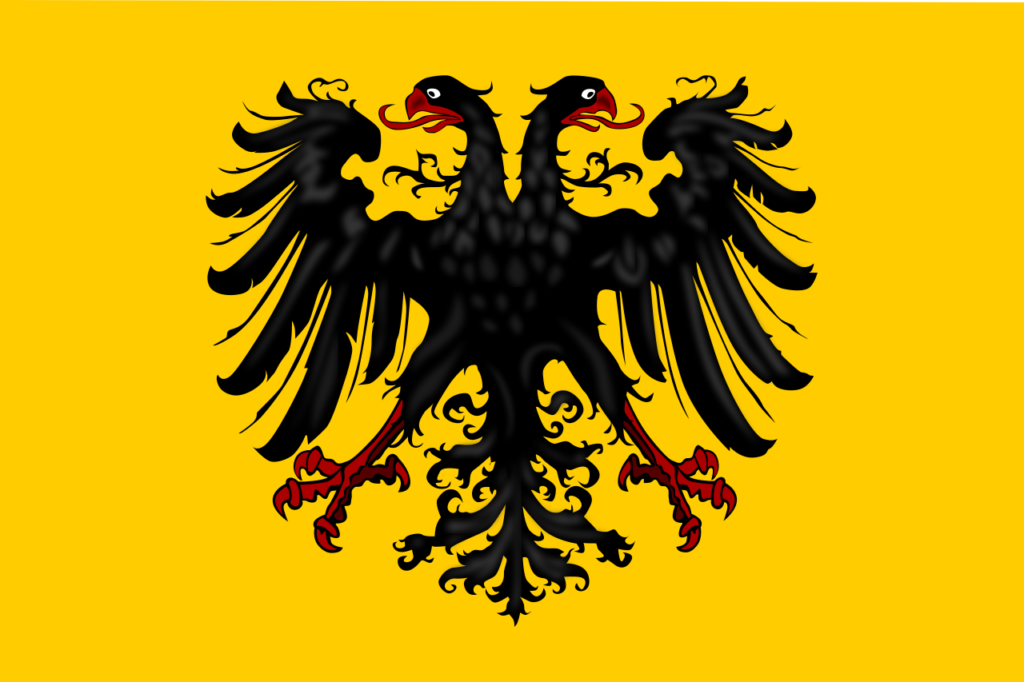 The Principality of Liechtenstein as a sovereign entity, appeared in 1719, after the recognition of this fact by the emperor. At this stage of development, a different symbol was adopted, consisting of yellow and red horizontal stripes.
With the collapse of the empire, the Principality, at first, was part of the German Union and used a different kind of flag remade in 1852: the vertical stripes of red and blue, after which it established close ties with the Austro-Hungarian Empire, and at the end of World War I reoriented to Switzerland.
The last type of cloth existed until 1921, when the symbolism was changed again: blue and red horizontal stripes of equal size.
In June 1937 a crown was added to the flag of the Principality of Liechtenstein.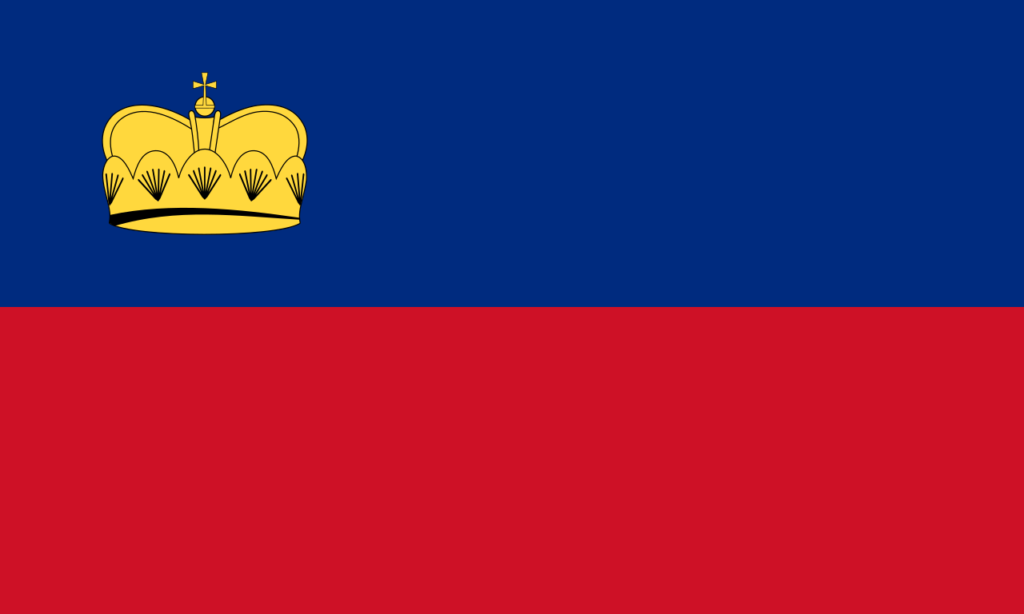 During the 1936 Olympic Games, unexpectedly, the people of Liechtenstein discovered an exact resemblance to the symbols of the state of Haiti. After that, the flag of the country was supplemented with the image of the crown.
In 1982 there was some change in the design of the crown – so there was a modern flag.
Description
The Lichtenstein symbol is a rectangular-shaped cloth of two main colors, which are arranged in uniform horizontal stripes: blue at the top and red at the bottom. The length and width relate to each other in proportions of 3 to 5. In the upper left corner (at the stem) on the blue part there is a golden princely crown. It was added to the flag in 1937.
Flag colors
Two main colors are used on the flag of the Principality: blue and red, which have been used in the symbols of Liechtenstein since the 17th century, when the country was part of the Holy Roman Empire (the First Reich). In addition to the main colors, yellow and black are also used to represent the crown.
Meaning of colors and flag symbol
The blue color on the symbol of Liechtenstein symbolizes the radiant, clear sky over the Principality and peace in the country.
The color red symbolizes the magnificent bright sunsets that can be contemplated in the mountains of Liechtenstein.
The golden crown signifies the princely power that unites the ruling dynasty, the country and the people into one.
The red color on the symbol of the country has another explanation – it is the color of smoldering embers in the fireplace, which is interpreted as a symbol of warmth, comfort and prosperity.
General information about Liechtenstein
| | |
| --- | --- |
| Official language | German |
| Capital | Vaduz |
| Territory | 160 km2 |
| Population | 38 013 people |
| Currency | Swiss franc |
| Phone Code | +423 |
Map of Liechtenstein