The Republic of El Salvador is a state whose southern part is washed by the Pacific Ocean. Before acquiring its present form, its symbol underwent many transformations.
This is what the modern flag of El Salvador looks like: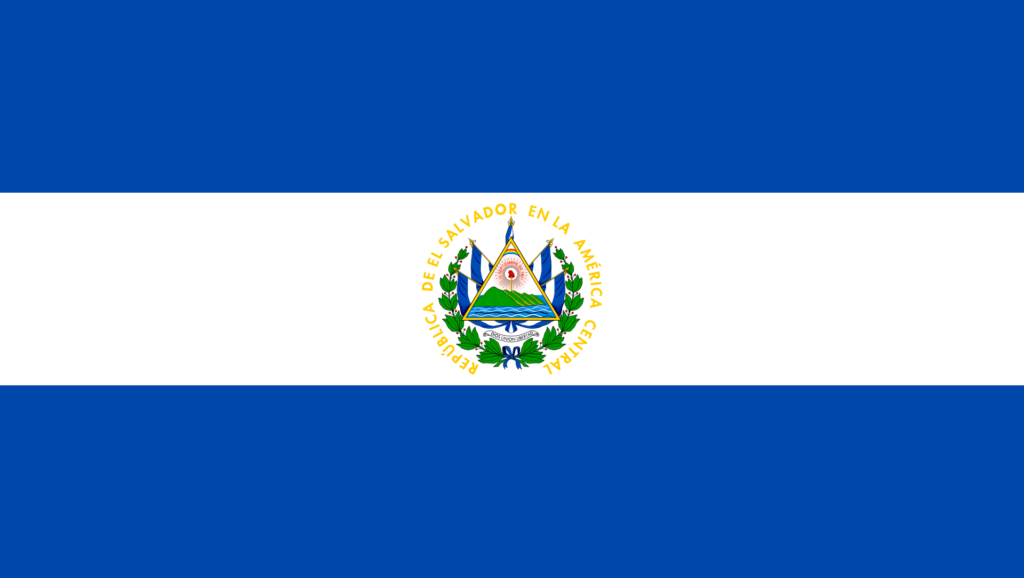 History of the flag
From 1821 to 1822 the Spanish flag was used (its version without the coat of arms), later.
When the republic became part of the United Provinces of Central America, another appeared – with two blue and one white stripe. Over the years it has changed, with the coat of arms appearing on the middle stripe, first round, then oval in shape.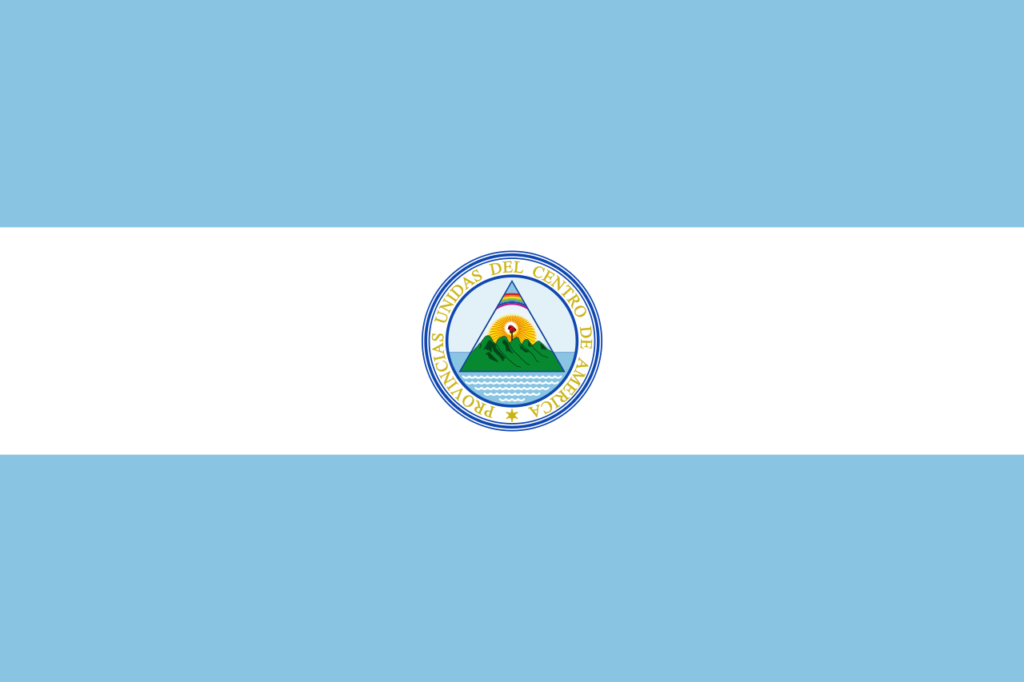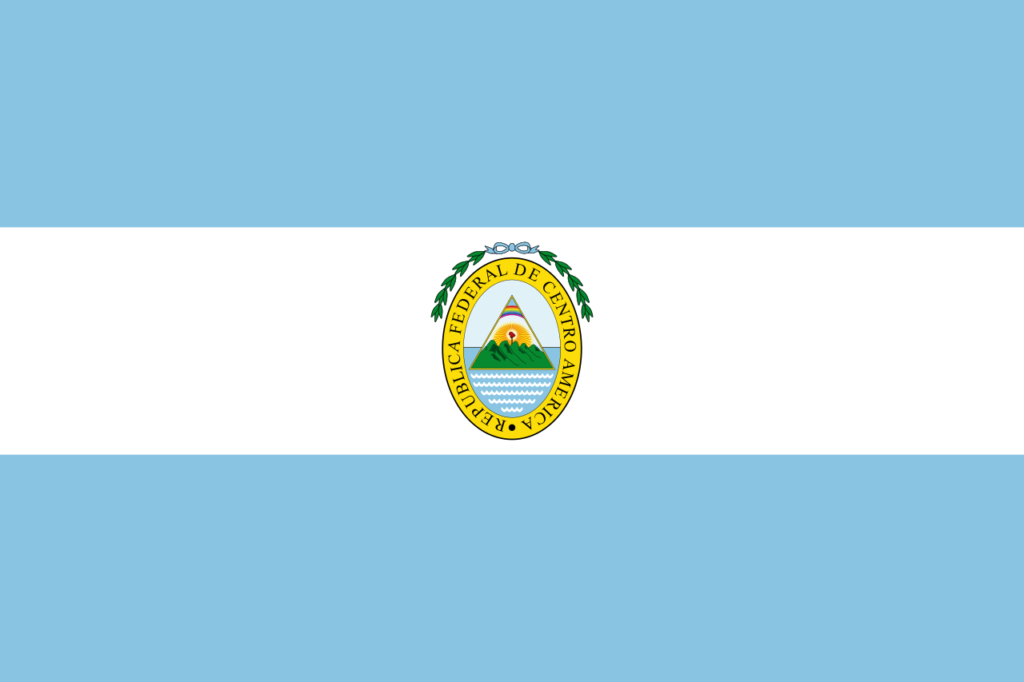 The United Provinces of Central America was a state that existed from 1823 to 1840. It included (except El Salvador) Honduras, Guatemala, Nicaragua, Costa Rica, and Los Altos.
From 1865 to 1912 another symbol was used – a banner with nine stripes, and in the upper left corner of it, at the stem – a red rectangle with white stars. The number of stars on the flag gradually increased.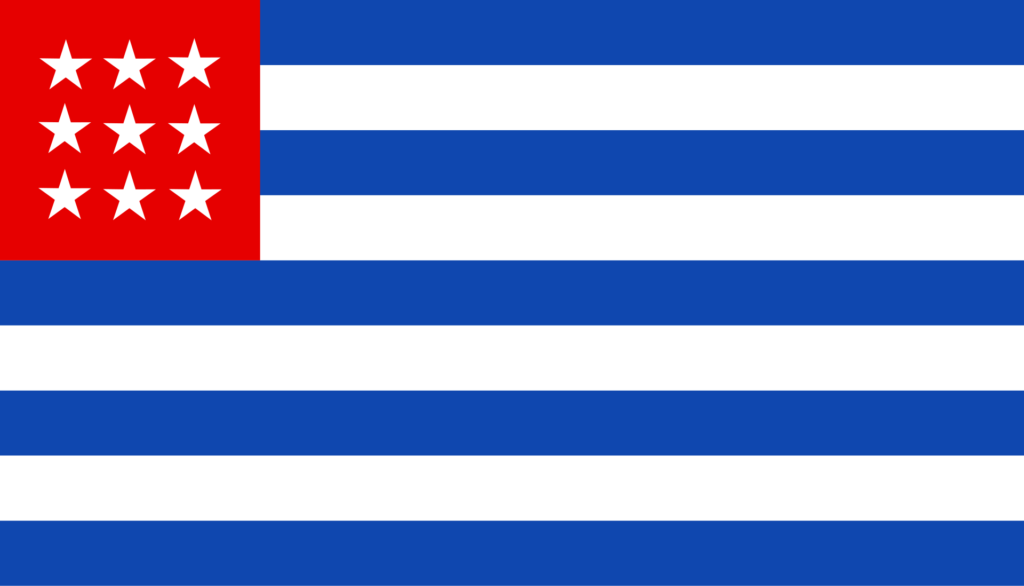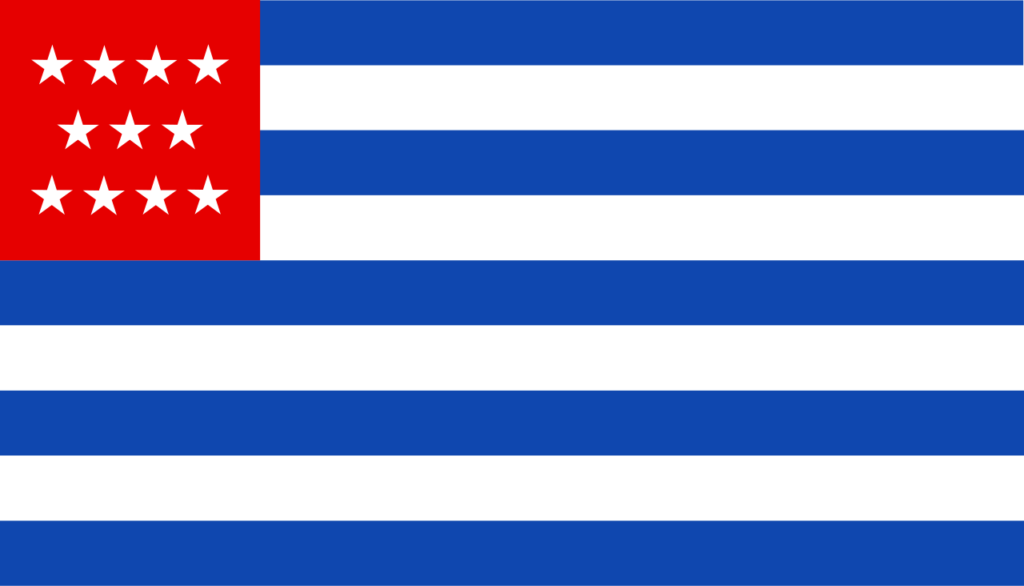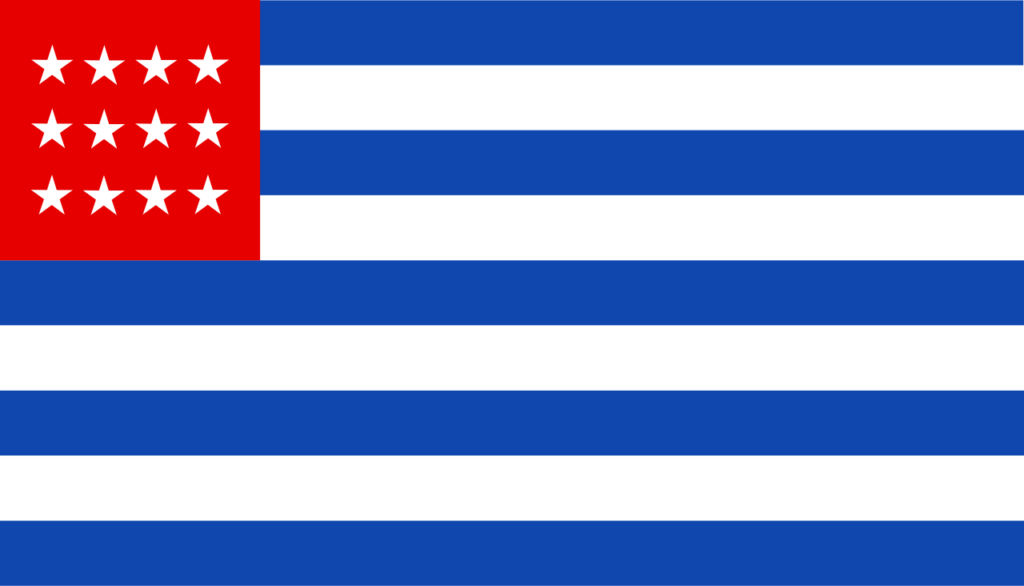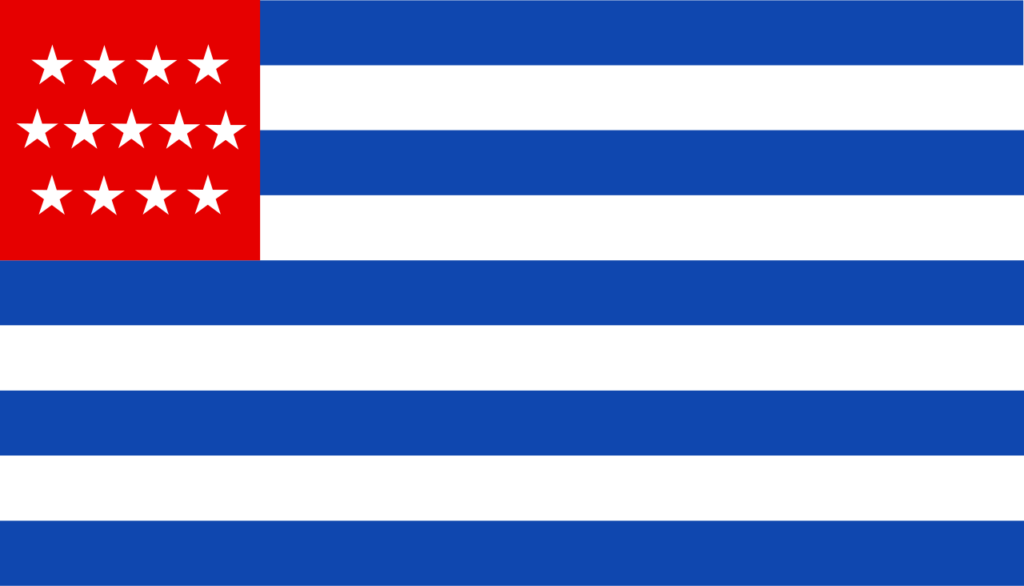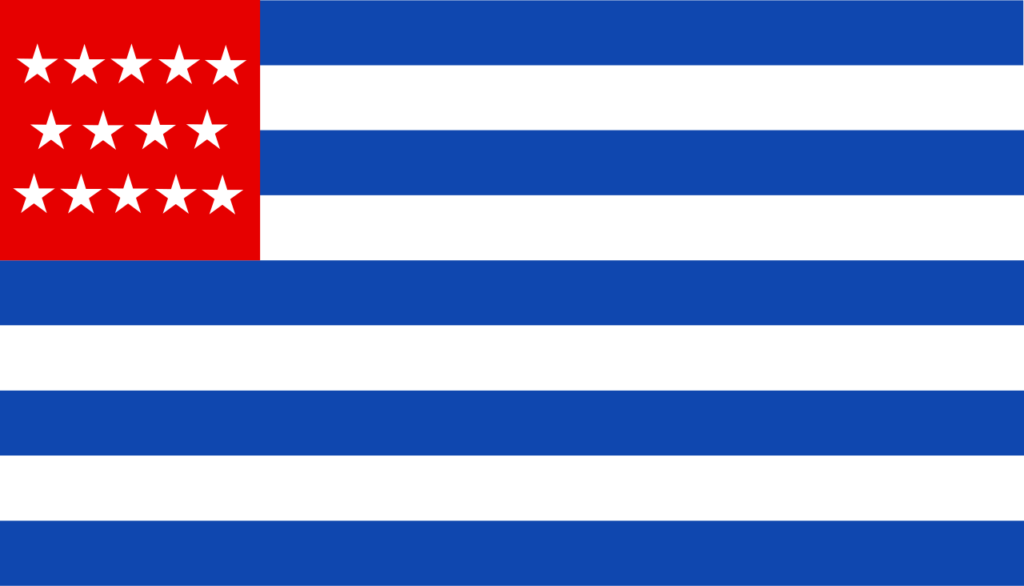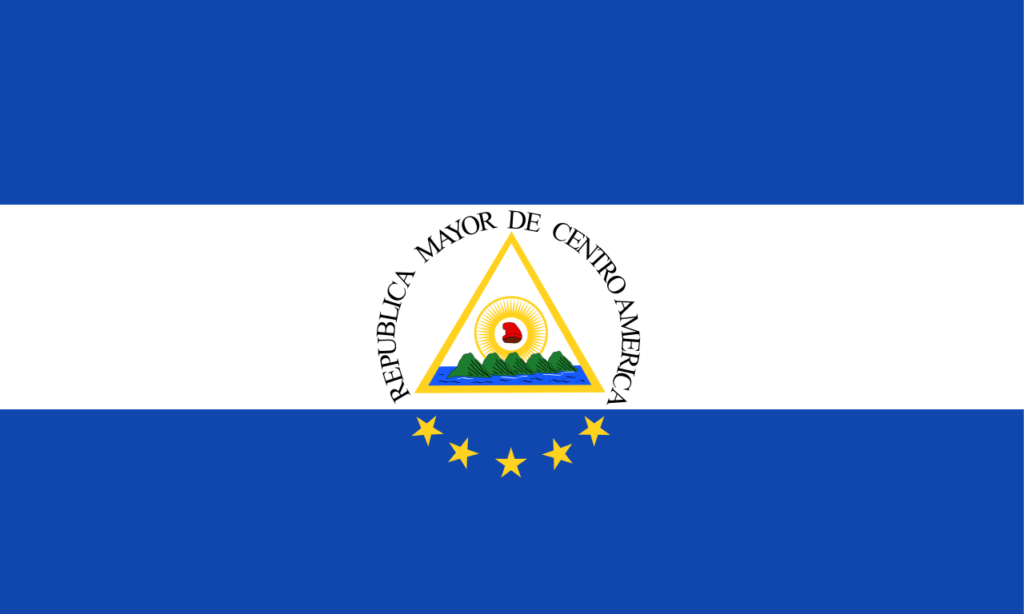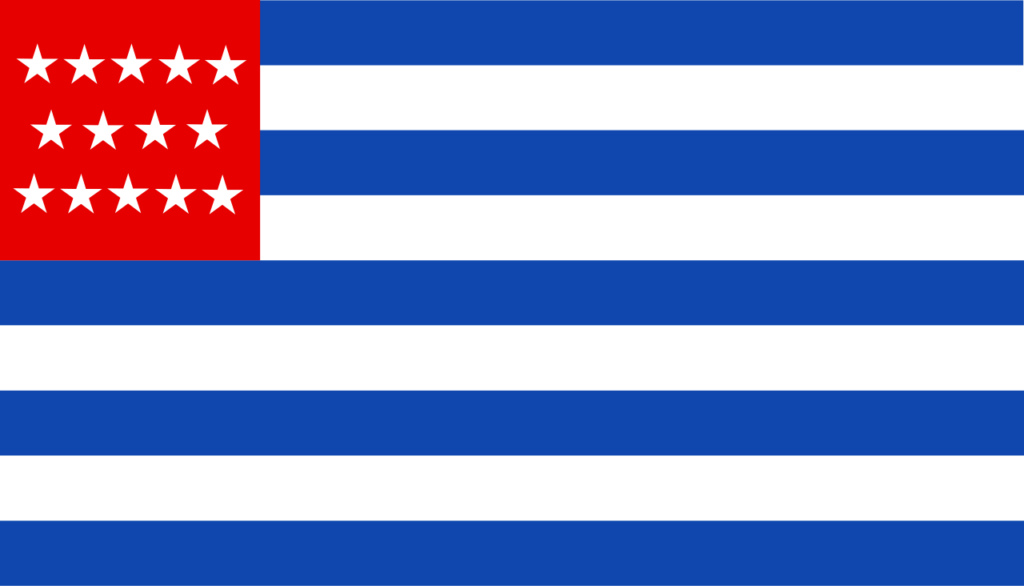 The state gained independence from Spain in 1839. The symbol was officially approved on May 17, 1912.
Description
It consists of three horizontal stripes, the two outermost ones having one color, the center one having another color. The ratio of the sides of the banner is 189 to 335.
Flag colors
Blue and white.
Meaning of colors and flag symbol
Blue – generosity, loyalty and honesty.
White is purity.
The coat of arms of the state, which is located in the center of the cloth, has a special meaning. It has a triangular shape. The triangle represents the equality of all the people, and its sides represent the power to which the people are subject. The mountains are the five nations of Central America. The Phrygian cap above them represents independence. The golden rays are the good thoughts of all the inhabitants of El Salvador. The fourteen leaves are the fourteen provinces. The rainbow that hangs above is a symbol of world peace.
Many believe that the triangle on the flag has to do with the Freemasons.
Other Flags
Civil Maritime and State – symbols without coat of arms or with the state motto "Dios Union Libertad" – "God, Union, Liberty", which is written in yellow on the central stripe.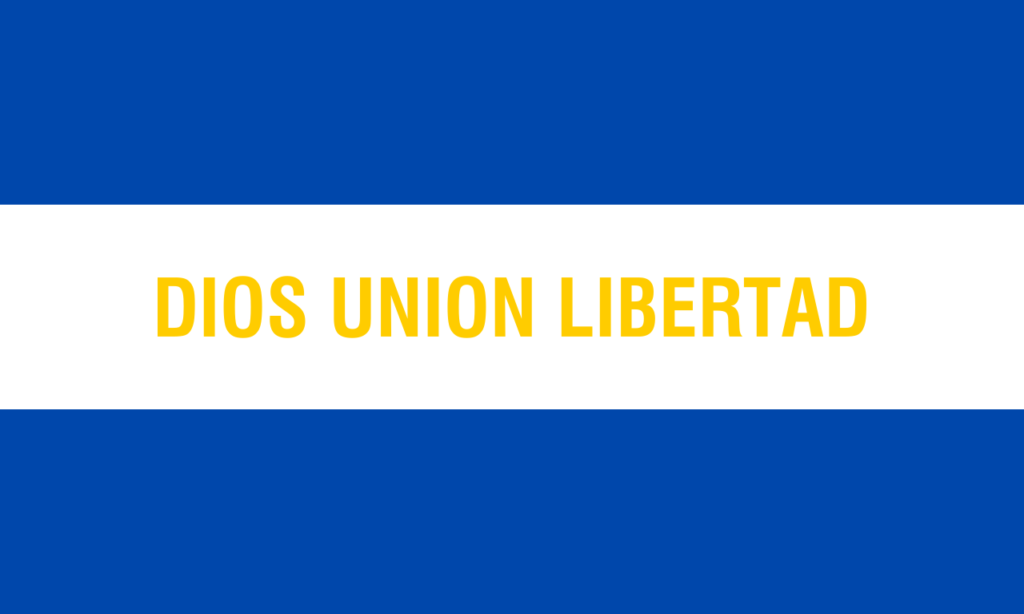 Salvadorans, residents of the smallest Central American country, are very fond of their flag and proud of it.
General information about El Salvador
Official language
Spanish
Capital
San Salvador
Territory
21,400 km²
Population
6,460,000 people
Currency
Salvadoran Colón (pre-2001);

US dollar (USD, code 840)

Phone Code
+503
Map of El Salvador