Each sovereign state has its own symbols: anthem, coat of arms, flag. In 1961, Kuwait gained its independence. At the same time, the national symbols were adopted.
This is what the modern flag of Kuwait looks like: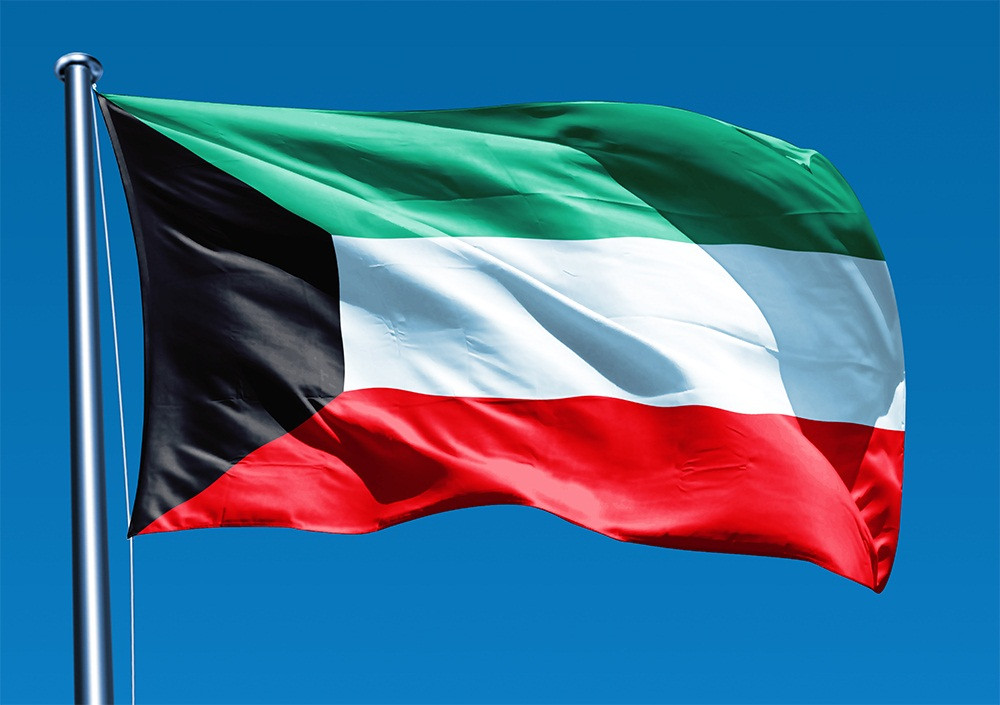 History of the flag
Although the capital El-Kuwait traces its history back to 1613, it recently became an independent state, gaining independence from the British crown.
The Protectorate Treaty with it was signed on January 23, 1899. Prior to that, Kuwait was formally subordinate to the Ottoman Empire.
Since its adoption, the country's flag has not changed and has only one version, which is used on land as a civilian and national flag, and at sea as a civilian, national and military flag.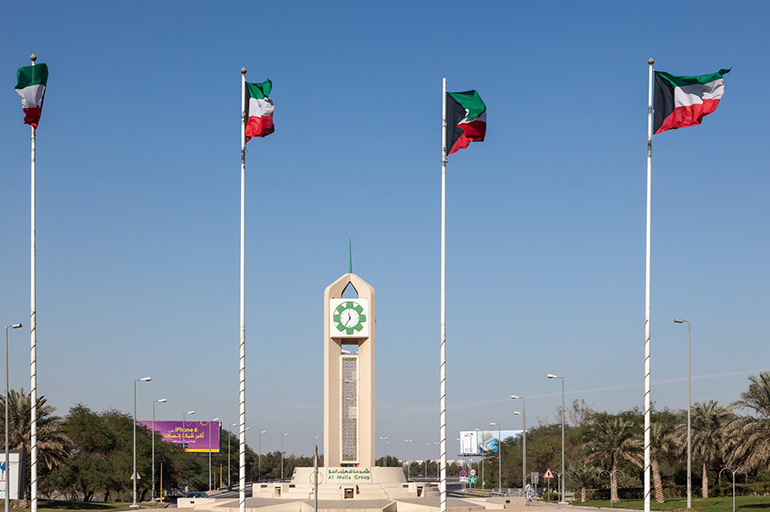 Description and meaning of colors
The flag of Kuwait is a rectangle with an aspect ratio of 1:2. It has three stripes of different colors and a trapezoid with its base towards the left edge of the flag, the place where the flagstaff is attached.
For the Kuwaiti flag, stripes of green, white and red colors are used, as well as black for the trapeze present on it. Each of the elements has its own meaning. They are all related to the history of the state, the character traits of the Kuwaitis, as well as some features of the territory of the country. For example, the colors mean the following:
green – rich farmland;
white – the diligence of the citizens;
red – blood spilled for the mother country;
black – fields of battle.
The colors of the flag and their meanings refer to the wars and people who fought for Kuwait.
It is a tribute to those without whose sacrifices it would not have been possible to create a free state, whose sovereignty continued to be assassinated even after it became an independent country.
Interesting Facts
On January 9, 2011, it was reported that a two-kilometer national flag appeared in Kuwait. It was a gift to the country from the girls of El-Kuwait's elementary school to celebrate the 50th anniversary of the state's independence.
General information about Kuwait
| | |
| --- | --- |
| Official language | Arabic, English |
| Capital | El Kuwait |
| Territory | 17,818 km2 |
| Population | 4,588,148 people |
| Currency | Kuwaiti dinar |
| Phone Code | +3 |
Map of Kuwait