One of the most striking and memorable state insignia belongs to the Federal Democratic Republic of Nepal, for which, however, it is not something unusual or out of the ordinary.
This is what the modern flag of Nepal looks like: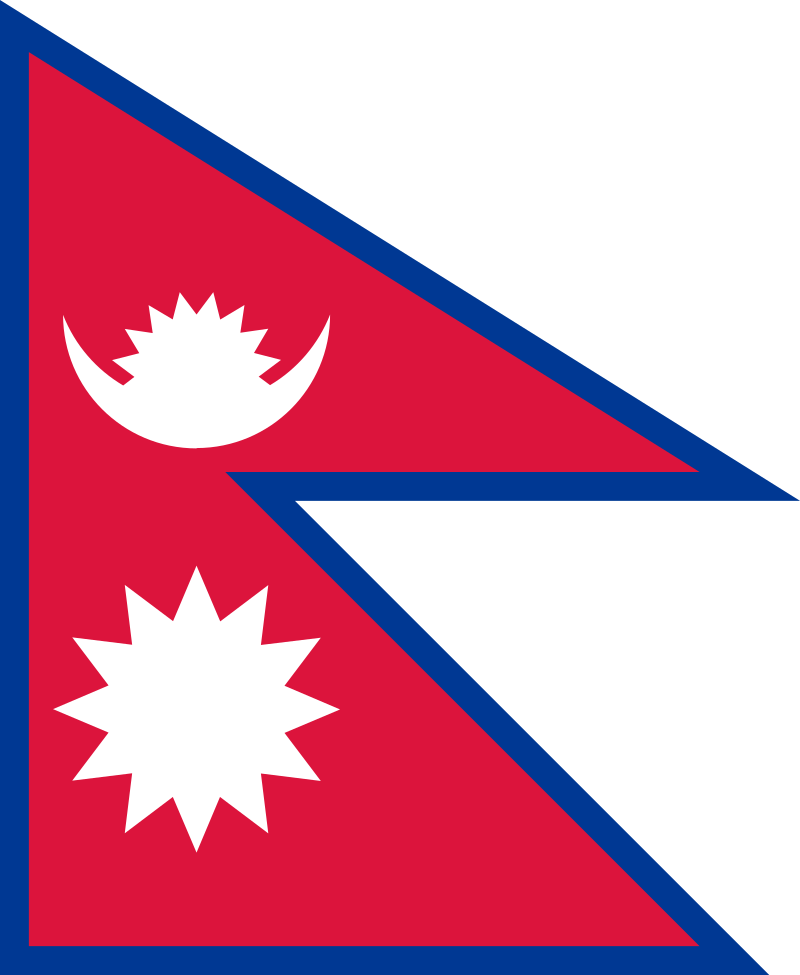 History of the flag
Officially adopted in 1962 – that's when the idea came to combine the two historical symbols that had been used separately for several centuries before.
The first flag that existed before it was exactly the same, differing only in the fact that the largest star and the earth's satellite depicted on it had faces, because it denoted the king and the entire ruling dynasty. The border was green.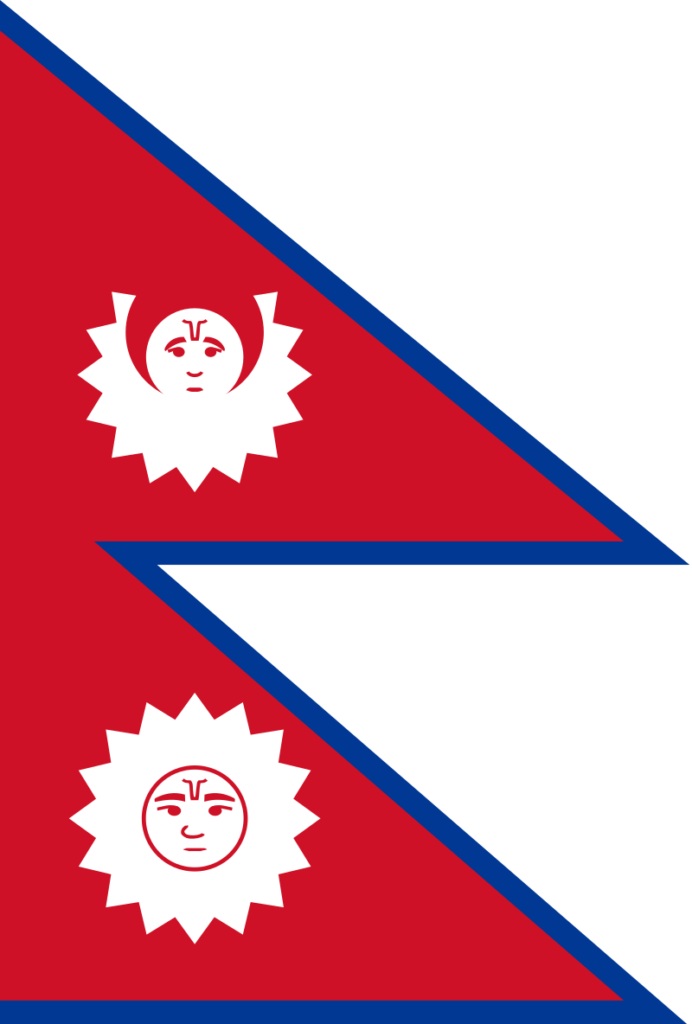 The symbols belong to the first rulers of Rana.
Description
The unique national symbol is the only one of its kind with a non-rectangular shape. It is a pennant with a border created from the other two.
For Hindus, this kind is traditional. There are many similar ones in South Asia, such as the states of India.
Flag colors
Red, blue and white.
Meaning of colors and flag symbol
Red is the national color of Nepal.
Blue is a peaceful sky.
White – purity.
Moon and sun – sign of the state's eternal existence, which will only end when these celestial luminaries are extinguished.
Shape – Everest worship and tribute.
Breaking unspoken standards, Nepal has created an original emblem that has ensured its discussion for years and recognition among tourists.
General information about Nepal
| | |
| --- | --- |
| Official language | Nepali |
| Capital | Kathmandu |
| Territory | 140 800 km² |
| Population | 30 430 267 people |
| Currency | Nepalese rupee |
| Phone Code | +977 |
Map of Nepal
Интересная статья:  Флаг Новой Каледонии