The Republic of Liberia is a West African state, bordered to the west by Sierra Leone, to the north by Guinea, and to the east by Côte d'Ivoire. It is one of the poorest countries in the world and the poorest in West Africa. Its origins are related to the African-American freedmen who were settled on the territory of the colony acquired by the United States.
This is what the modern flag of Liberia looks like: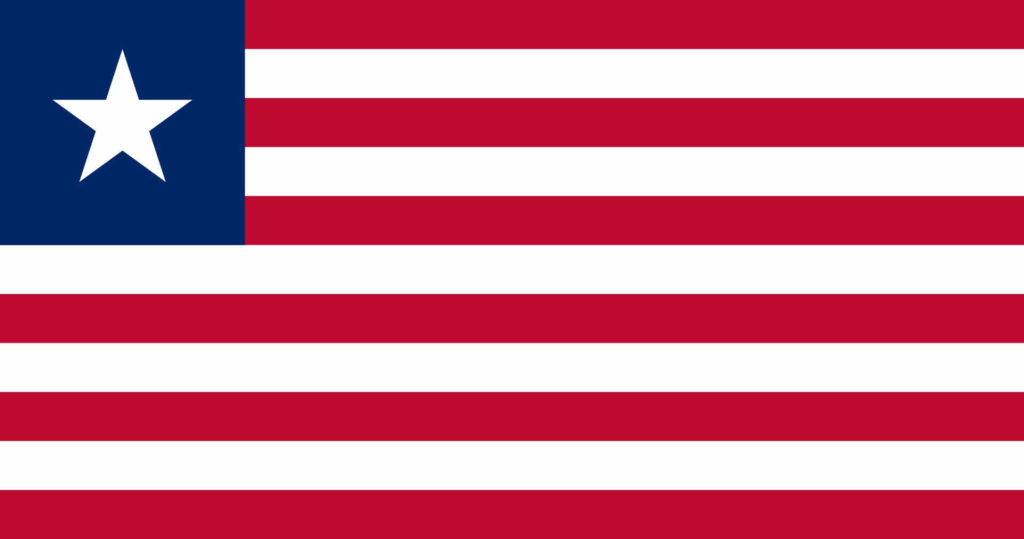 History of the flag
The flag of Liberia was approved in July 1847. Before that time, for twenty years, a different symbolism, similar to the old one, had been used. The difference was that there was no white five-pointed star. In its place was an equilateral white cross.
The outlines of the flag were also used for the coats of arms of the country. The first coat of arms of 1889 is similar in that the cloth is shown upside down, while other versions of coats of arms show the country's banner crossed behind the shield.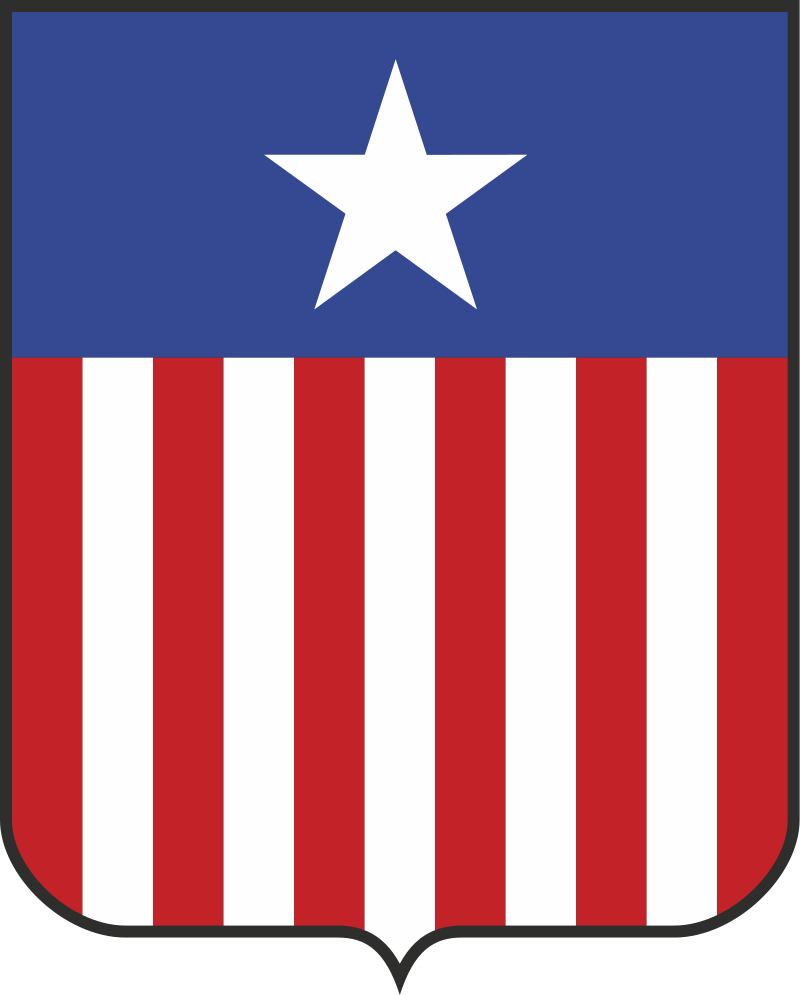 Description
The flag of Liberia is a rectangular cloth with an aspect ratio of 10 to 19. It depicts eleven narrow horizontal stripes of equal width, alternated by six red and five white lines. In the upper left corner (at the staff) a small blue square is drawn, and in its center a white five-pointed star.
The image of the symbol of Liberia somewhat resembles the American flag, and there is nothing strange about that, since Liberia has an American past in its history.
Flag colors
Three colors are used on the symbol of the country:
Meaning of colors and flag symbol
Each part of the Liberian flag has its own meaning and explanation. In particular, the eleven signatures on the declaration of independence are represented by 11 stripes of red and white.
The red is a symbol of courage and the white symbolizes the morals of the country's people;
The blue square in the upper left corner of the banner indicates the relationship to the African continent;
The white star in the center of this square symbolizes the emancipation of the slaves and the desire for prosperity and peace.
Interesting facts about the flag
The symbol of Liberia belongs to the category of "comfortable" (the term has been used since 1950). It is considered the most common in the world merchant fleet. It is used by almost 1.6 thousand ships in other countries. This is explained by the fact that the duties for its use are much lower than in other countries. The duties charged for the use of the symbol of the state constitute a significant part of Liberia's budget revenues.
General information about Liberia
| | |
| --- | --- |
| Official language | English |
| Capital | Monrovia |
| Territory | 111,369 km2 |
| Population | 4,294,000 people |
| Currency | Liberian dollar |
| Phone Code | +231 |
Map of Liberia