The Maldives is a small state in the Indian Ocean. The atoll chain stretches over 1,192 islands. A vacation spot for successful people, the unofficial paradise on earth. Snow-white sands, the water of an unusual shade of azure. Generous sunshine, complete relaxation have been winning over tourists for twenty years.
This is what the modern flag of the Maldives looks like: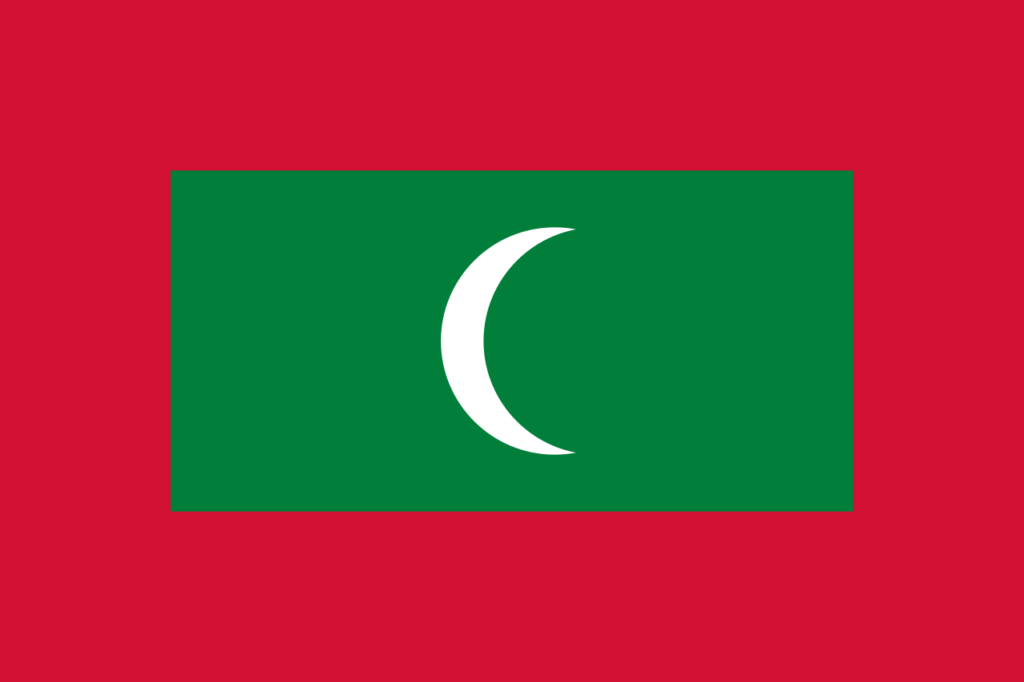 History of the flag
Until the beginning of the 20th century, the Maldivian flag was used by the sultans and was almost entirely red. Such a shade was not chosen by chance – it contrasted favorably with the color of the Indian Ocean.
In the 19th century, the Ottoman Empire promoted the Muslim crescent, which was later placed on the cloth in the center of a green rectangle. This version of the Maldivian flag lasted until 1947. Between 1947 and 1968, the crescent was changed, with the horns now pointing to the free side.
After independence, the black and white stripe was removed from the flag of the Maldives.
Description of the flag of the Maldives
Rectangular canvas, inside which is a rectangle of green with a picture of the crescent moon.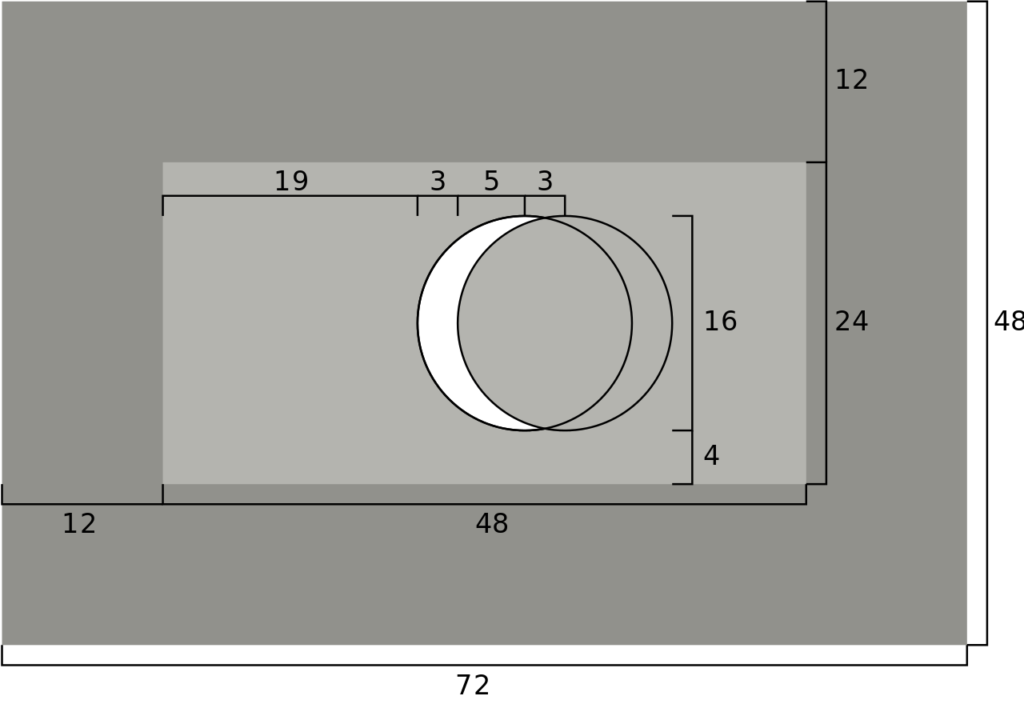 Flag colors
Three colors are used on the flag of the Maldives:
Meaning of colors and flag symbol
Red is the courage of a people past, present and future. Willingness to sacrifice for the freedom of the country.
Green – palm trees sprouting on the islands and the riot of greenery.
White crescent – the official religion of the country – Islam.
Maldives – a stunning chain of atolls, which at least once in your life should be seen with your own eyes.
General information about the Maldives
| | |
| --- | --- |
| Official language | Maldivian |
| Capital | Male |
| Territory | 298 km2 |
| Population | 402 071 people |
| Currency | rufia (MVR, 462) |
| Phone Code | +5 |
Map of Maldives
Интересная статья:  Флаг Гваделупы