Nauru has spent some time in its history under foreign control. But it was not a colony, it was only under the control of the United Nations. All control was exercised by Australia.
This is what the modern flag of Nauru looks like: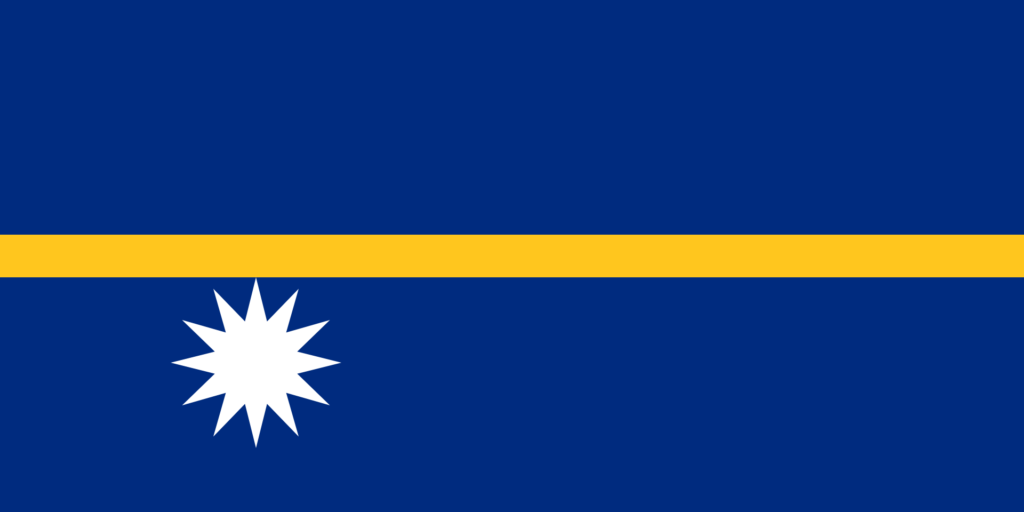 History of the flag
Officially approved in 1968.
The predecessor is the Commonwealth flag, which almost duplicates the Australian flag, but differs in the background color – it is red, not blue.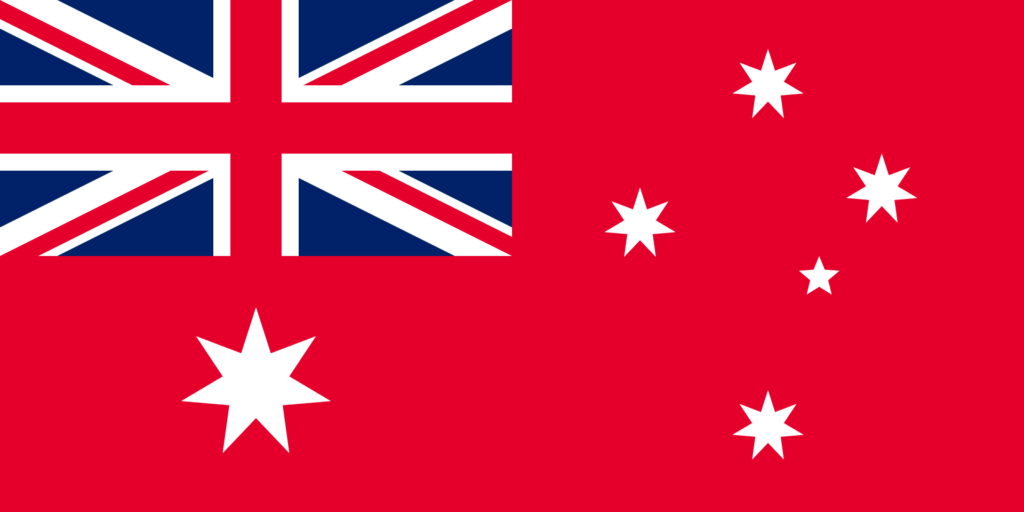 From 1947 to 1968 Nauru was considered a UN territory.
Description
It is a single-colored cloth with a horizontal stripe crossing it in the center. At the bottom, under this line, on the left, closer to the staff, there is a star with twelve rays.
The location of the star was not chosen by chance – it reflects reality – the country is located in the southern hemisphere.
The width of the yellow section is 1/24 of the length of the banner.
Flag colors
Blue, yellow, white.
Meaning of colors and flag symbol
Blue – the sky and the Pacific Ocean.
Yellow – Equator, as the state is only one degree south of this marker.
White – calcium phosphates, the only mineral that can be mined on Nauru.
The star is the symbol of the twelve tribes living in the country.
After independence, the territory gained its own self-government and created an original and visible flag that is still in use today.
General information about Nauru
| | |
| --- | --- |
| Official language | Nauruan, English |
| Capital | not available |
| Territory | 21,3 km² |
| Population | 11 359 people |
| Currency | Australian dollar (AUD, code 36) |
| Phone Code | +674 |
Map of Nauru
Интересная статья:  Флаг Румынии