The Sultanate of Oman is an absolute monarchy. It is a unitary state. These and other circumstances are reflected in the state symbols.
This is what the modern flag of Oman looks like: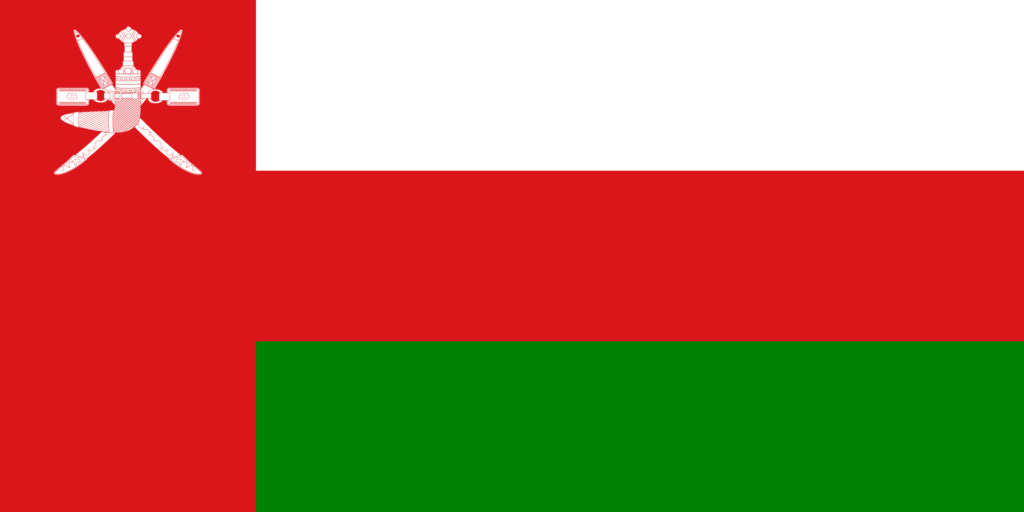 History of the Omani flag
In 1970, as a result of a coup, Sultan Qaboos bin Said ascended the throne. He began a major transformation. The most important task was to establish political stability.
Qaboos announced the renaming of the country into the Sultanate of Oman, replacing the old name of Muscat and Oman. In doing so, the ruler eliminated the legal basis for the confrontation between the two sides.
The former red monochrome flag was replaced by a new one incorporating green, white, and red colors.
Description
A rectangle with a width to length ratio of 1:2.
The cloth is divided into three equal horizontal stripes. There is white at the top, red at the center, and green at the bottom. On the left, at the staff, there is a vertical red stripe. On it, at the top, is the national emblem of Oman in white.
The emblem is two crossed swords in a scabbard. Blades pointing downwards. They carry a khanjar, a curved dagger, which is an obligatory attribute of the national costume. The khanjar is in a scabbard, with the blade pointing downwards. From it to the left and right diverge elements of the straps.
Flag colors
Three colors:
Meaning of colors and flag symbol
The dominant color is red. It symbolizes the struggle of the people against invaders. It is also a sign of heritage, since the former banner was red.
Green is the symbol of Islam. It also signifies nature, abundance.
White means peace and prosperity.
Sabres are the signs of the Imamate of Oman and the Sultanate of Muscat, united in one state. Khanjar is a symbol of supreme power.
Other Flags
The Sultan's Standard is a red rectangle with a green border. The aspect ratio is 1:2. In the center is the golden emblem of the state. Above the hilt of the khanjar is a golden crown as a symbol of supreme power. At the front of the crown is the silver national emblem.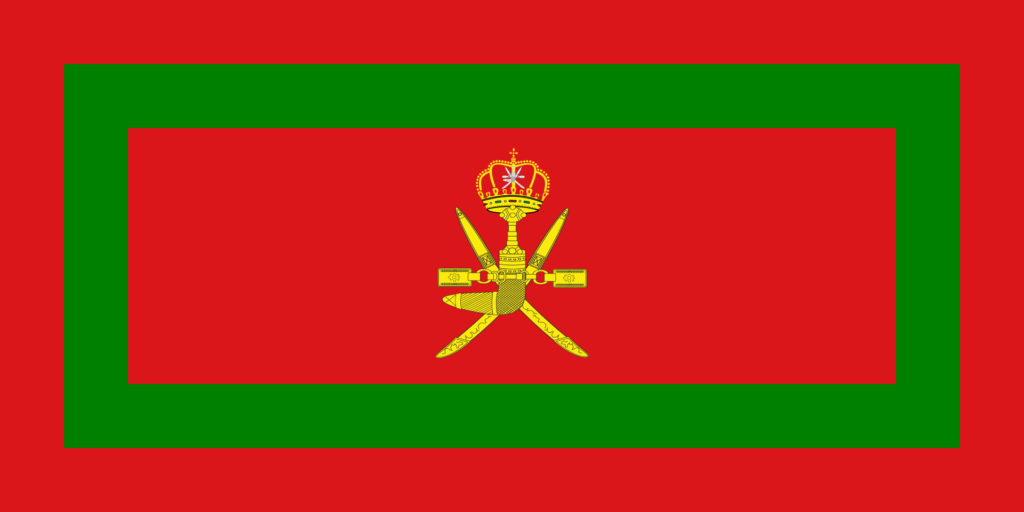 The flag of the Navy is a dark blue rectangle, in the canton of which is the national flag, and on the free part – a gold emblem of the Navy in the form of the national emblem inside a wreath topped with a crown.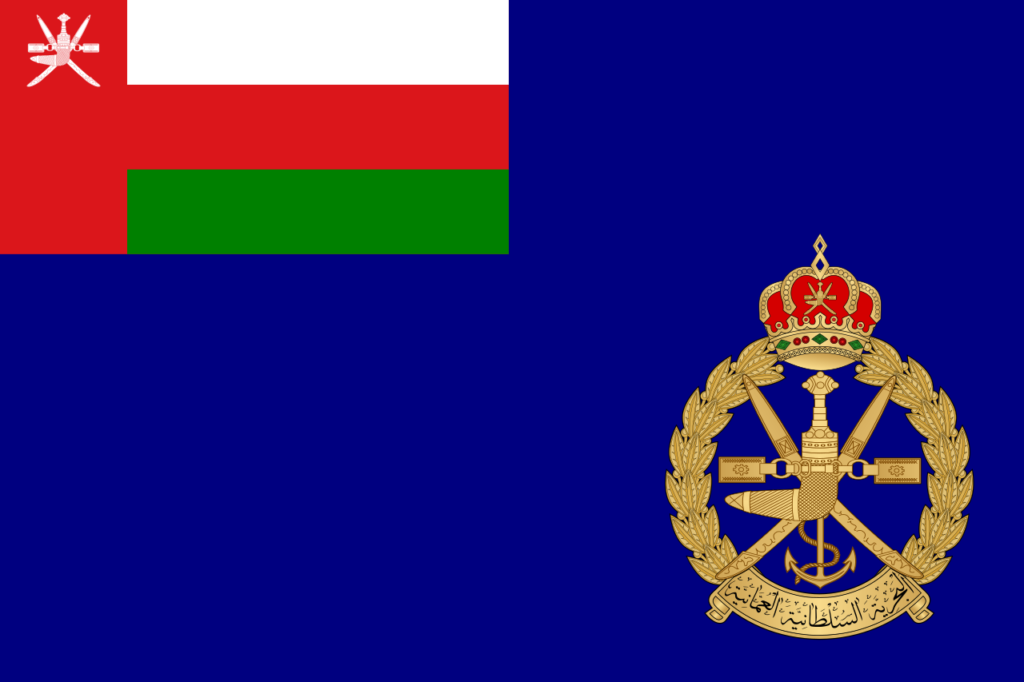 General information about Oman
| | |
| --- | --- |
| Official language | Arabic |
| Capital | Muscat |
| Territory | 309 500 km² |
| Population | 4 298 320 people |
| Currency | Omani real |
| Phone Code | +968 |
Map of Oman